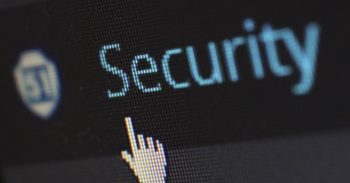 It's no secret that the coronavirus pandemic has completely altered business environments. After all, more people are working remotely than ever before. While some offices are back to semi-normal operations, other companies have opted to have their employees work remotely indefinitely.
Unfortunately, with the increase in employees working in remote environments, there has also been an increase in cybercriminal activity. With that in mind, it's vital to implement security measures to protect your home network. Doing so not only keeps your company's sensitive materials safe but also your personal information.
To help you get started, we've put together a list of five tips to secure your home network for remote work. Scroll below to get the details!
Utilize a Virtual Private Network
A Virtual Private Network, more commonly referred to as a VPN, can go a long way in securing your home network. VPNs allow you to create a secure connection to another website over the internet by encrypting your network information.
Benefits of using a VPN include:
Create a secure connection on public Wi-Fi
Hide your IP address
Make browsing private
Using a VPN when conducting any company business is a good rule of thumb to follow. That said, most companies have their own VPN and require employees to use it to access things like the company's intranet and shared drives.
One of the great features of a VPN is that you can have more than one connection running at a time. This allows you to create your own personal VPN for added security when working remotely. Running your own VPN in addition to your company's is especially ideal when working on public Wi-Fi rather than your home network.
Sonicwall provides this in the form of Sonicwall NetExtender. This creates an encrypted tunnel between you and your work files.
Establish Strong Passwords
Chances are that you're already aware of how important it is to have a strong password. While it may sound like common sense, hackers have become more clever and intuitive at cracking network credentials. So, it's crucial to create complex passwords and security settings.
Take your home internet, for example. Your internet provider may have set up your Wi-Fi username and password for you. These are usually fairly simple credentials that are easily tied back to the owner. Instead of using the default settings, update them to be more elaborate.
On that same note, make sure to change your passwords regularly. If you haven't yours recently, take the time to do so and be sure to swap out weak passwords for a more robust alternative.
Did you know that compromised passwords are responsible for 81% of hacking-related breaches? An easy way to ensure that your passwords are safe as well as strong is to use a password manager that protects them. We offer Keeper, "a top-rated password-manager for protecting you from password-related data breaches and cyberthreat," to our clients to safeguard their business from disaster.
Implement a Firewall
It's possible that your device already has a built-in firewall installed by your company's IT or security team. However, if you are using a personal computer or device while working remotely, make sure to have one installed. Firewalls help protect against external threats and, depending on the settings, will alert you or your IT team about any potential breaches in security.
Don't Leave Your Device Unattended
Keeping your device protected is incredibly important when working remotely or while traveling. Even if it's for a short amount of time, you should never leave your device unattended in a public setting. Whether it's leaving your laptop or tablet in the car while running into the grocery store or running to the restroom while working at a coffee shop.
Follow Best Practices
Most companies have their own set of policies and best practices for network security. These policies are in place for a reason, and it's essential to follow them whether working from a company device or a personal one. If you see a gap in security coverage, bring it up with the appropriate department or team.
Remote work security is just as important as the security offered in an office setting. It can be the first line of defense again those who wish to do you or the company harm. If you need help securing your home network for remote work, get in touch with our team. NetCenter Technologies specializes in cybersecurity services, managed IT services, and more.