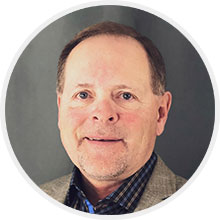 Our story begins in 1997 when Don Rubertus, our President & Founder with 14-years of previous Telcom experience, made the decision to start his own business and focus on what was new technology at the time, Voice Over IP (VOIP) phone systems in the Fargo/Moorhead market.  In January 1997 Don formed a new company call Network Center Communications (NCC). Due to Don's foresight, we were the first company in the local area to offer and install a voice over internet protocol (VoIP) phone system that same year.
With the help of co-owners Kent Bergeron & Jim Nagel, NCC originally focused on communications, security cameras, access control, audio visual, voice/data, and fiber optic cabling.  Looking forward they knew that data was the future of business technology and proceeded to hire and grow further into the data industry.  In 2008, we expanded our offerings to include IT services to better serve our customers and meet the demands of our ever-growing data-centric world. In 2019, we changed our name to NetCenter Technologies, to better reflect what we do – technology. We are your locally trusted one-stop-shop for all of your business' technology needs, serving the Fargo area and beyond.
Our Core Values
Dedication to Our Customers
We believe that placing the customer first is a lost art for many companies. At NetCenter Technologies, we work to ensure that when you are working with anyone from the sales process to the maintenance you will be taken care of. We believe this so much, that when you call us, you will speak to a live person who lives and works in our community.
Dedication to Our People
Our staff has over 100+ years of combined experience in the technology arena.  We don't bounce you from one escalation to another, we have top-level engineers to handle your issues the first time. Additionally, we provide training for our people to obtain certifications so we are subject matter experts.
Dedication to Our Community
We care about your company and the community we live in. NetCenter Technologies supports local charities and non-profits with our time, talents, and treasures.  We do our best to make a difference in the lives of others at work and play.
Our Service Area
As your local technology company that is always looking for the best products to offer our customers, we pride ourselves on offering our services to the Fargo area and beyond. We are proud to work with businesses for their technology needs within a 120-minute radius of us. Take a look at all the communities that we serve:
Fargo-Moorhead-West Fargo
Valley City, ND
Jamestown, ND
Grand Forks, ND
Wahpeton, ND
Detroit Lakes, MN
Fergus Falls, MN
Alexandria, MN