The cost of rekeying a facility when a key is either lost, an employee goes rogue, or a former employee may still have access, is very high. Many professional locksmithing shops charge an arm and a leg to reconfigure its pins and cut new keys. Rather than paying that steep, it is much easier to disable access for an individual or group at a moment's notice. It saves you money and is quick, easy, and reduces the exposure time that would spend waiting for a locksmith to arrive and complete the work.
Looking for a comprehensive security package? Visit our Surveillance Systems page to learn more about how access control and cameras can work together to strengthen your security.
Access Control Applications
Controlling access to resources has never been greater than it is today. With the increasing security required to protect vital network infrastructures, secure content-sensitive files, limit general building access, and restrict private offices, comes the need to implement a practical means of controlling access.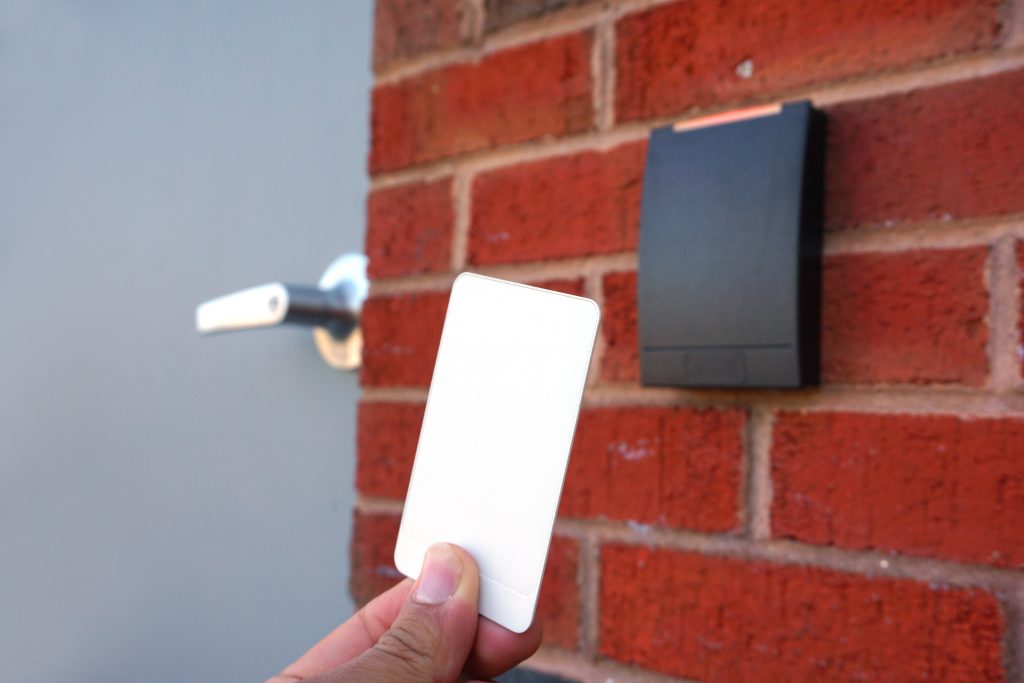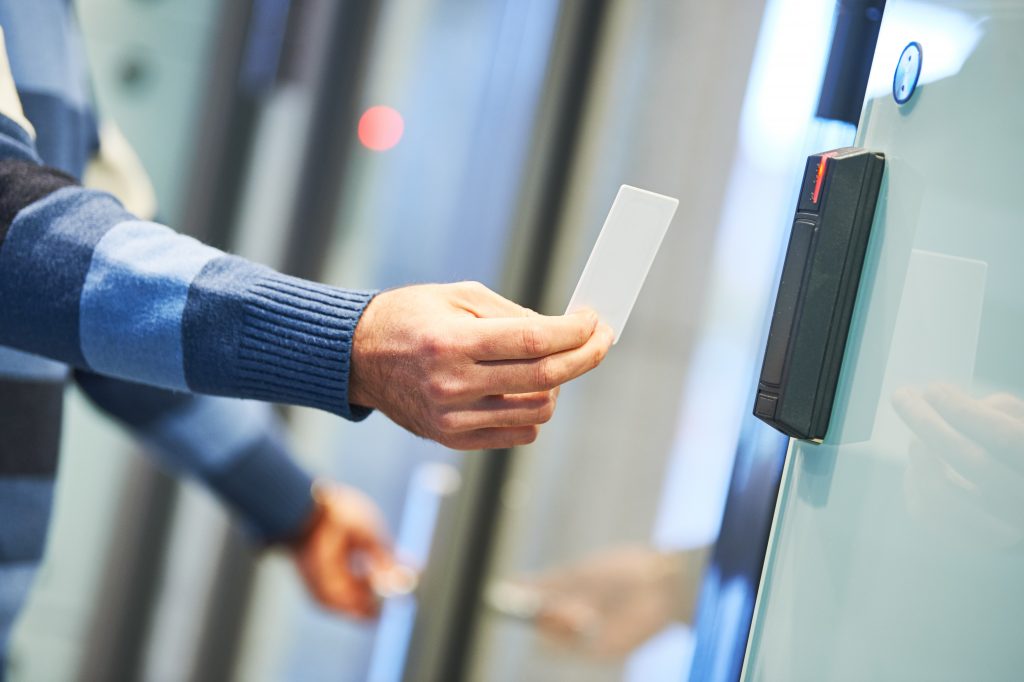 Control Software & Control Panels
Keyscan systems are designed to make access control as easy as possible to implement in your facility. Whether you are designing a basic system with a single door or a complex system with hundreds of doors in multiple facilities around the world, Keyscan has an access control solution to suit your needs.
IDenticard/Premisys offer excellent, scalable software and hardware solutions for facility access management via the latest key card technology.
Access Control Accessories
Door Strikes & Hardware
Access control devices can be installed into or onto most existing commercial doors and door frames. Electric strikes, magnetic locks, and electric door push bars are available for nearly any situation.
HES offers extremely durable electric strikes for just about any door configuration. Von Duprin and Schlage offer a multitude of door hardware latch sets, trim and panic exit devices, complying with life-safety code requirements where needed.
Prox Cards
HID is the global leader in proximity and smart card credentials and readers.