As a complete communications provider, NetCenter Technologies is offering Structured Voice and Data Cabling. Our wiring technicians take great pride in their work. We have earned a reputation as "the one to call" when you want the job done right the first time, on time, and at a fair price.
For most customers, the quality of a cabling job is difficult to determine. After all, most of the cabling is hidden in walls and ceilings. However, properly installed cabling will give you many years of excellent service. Cabling that is improperly installed, twisted, kinked, or laid too close to electrical equipment may work for a while, but can eventually cause serious problems with voice or data transmission, particularly as the speed of transmission continues to increase.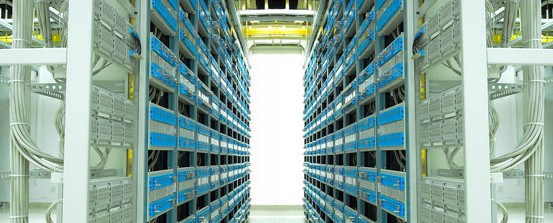 NetCenter Technologies expert craftsmen are manufacturer certified and experienced in all facets of cable design and installation - one of the reasons why a substantial portion of our cabling business is repeat business from satisfied customers who have experienced first-hand our dedication to excellence.
With industry leading brands such as Panduit, Leviton, General Cable, Superior Essex and more, NetCenter Technologies can design and install a network for you.