Surveillance systems have been a popular tool of security for decades. Bulky analog cameras were the norm and were seen only in banks and large stores. These systems were very complex, expensive, and only offered marginal video quality. With great strides in technology, however, new cameras are smaller, less expensive, less complicated, and more effective than ever before, and with expanded installation options, hard-to-monitor areas can now be covered.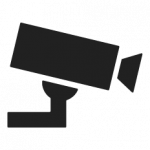 IP Cameras
Internet Protocol (IP) cameras, also called network cameras, capture digital video footage by sending and receiving data over the Internet or local area network (LAN). The cameras are connected to the network via WiFi or Power over Ethernet (PoE). IP cameras are replacing their predecessor analog cameras.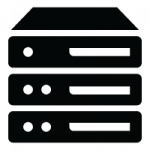 NVR
An NVR is a device, that utilizes IP cameras, to process and store digital video data. They are typically connected either by Power over Ethernet (PoE) or WiFi to the IP security camera system. NVRs have the ability to record both video and audio. Due to their flexibility, NVRs are scalable to meet your needs.
Is It Time to Upgrade Your Surveillance System?
Below are some features of a new IP camera and NVR system:
Clear Video Images: Frustrated with the grainy video resolution of your current surveillance system? It might be time to upgrade from your old analog cameras and Digital Video Recorder to the latest technology that offers high-definition resolution - IP cameras and NVR.
Scalable Systems: With IP cameras and NVRs, you'll be able to easily add cameras as your business grows
Audio Available: Now you can capture what could be crucial information with IP cameras that not only can record audio but also have the capability of two-way audio.
Easy to Manage: With our NVR solutions you have access to critical information at a moment's notice.
Looking for a comprehensive security solution that is customizable to your business needs? We can help! By incorporating an access control system you can ensure that your investment is fully secured.